First Lego League
Every year a team of children from Y5 and 6 take part in the worldwide First Lego League competition where they are required to build a robot to carry out several missions and research and present a solution to a problem. Alongside this the team are assessed for their Core Values (teamwork, encouraging others, etc).
This year's competition is called RePlay and is all about fitness and engaging young people in exercise. The children competed virtually on Tuesday 8th June 2021. They spoke confidently to the judging panel about their team, robot design and innovation project. They demonstrated their programming knowledge by completing three robot mission games scoring 155 points!
2021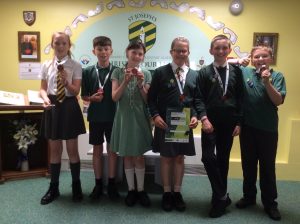 2020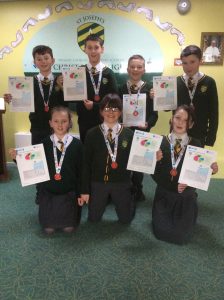 The project focused on rejuvenating the local area of
Loftus. The team decided they would like to open a
bowling alley in one of the disused buildings in Loftus for
everyone to enjoy.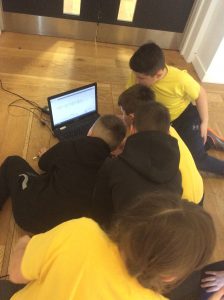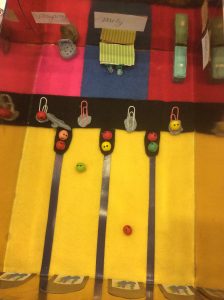 Busy programming.                                                             Model of the team's proposed
bowling alley in Loftus.
Success in 2019!

Congratulations on winning the Core Values trophy for showing amazing teamwork and support of others.